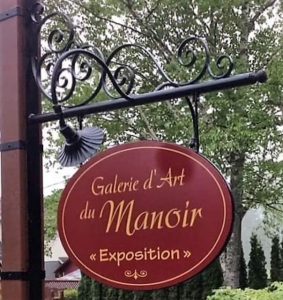 "La Galerie d'art du Manoir" is the best gallery to visit for those who are looking for works of art created by renowned Canadian painters and sculptors.
We have a great choice of paintings and sculptures signed by great figurative Canadian masters. Just to name a few: Marc-Aurèle Fortin, Suzor Côté, René Richard ou Riopelle. Those accomplished artists have left us a heritage worthy of the most wonderful collections.
We also offer you some contemporary canadian painters and sculptors who have proven that they are great masters of their art.
Réal and Marie Fortier are the owner of "La Galerie d'art du Manoir" situated at a stone's throw from the "Manoir Richelieu". Their prestigious gallery is attended by a faithful an seasoned "clientèle".
Réal and Marie Fortier have worked in the art business for over more than 30 years now. They have the knowledge and the eye of the connoisseur to help you and guide you in your needs and choices. They also have gained the necessary expertise to be able to assess your works of art and to help you sell those if you wish.
Do not hesitate to contact us anytime by phone or by e-mail. It will be a great pleasure for us to answer your questions and help you find what you are looking for.
Cordially,
Réal et Marie Fortier,
Galerie d'art du Manoir